You're on the go. Viking's web tools keep you moving FAST!
Introducing Viking Tools for Revit®
Viking has announced a comprehensive suite of innovative Revit® tools developed specifically for the fire protection designer. The complimentary toolbar features an all-new library of Revit® families for the complete Viking product line, as well as several innovative tools and utilities for the design of fire sprinkler, foam, and clean agent systems.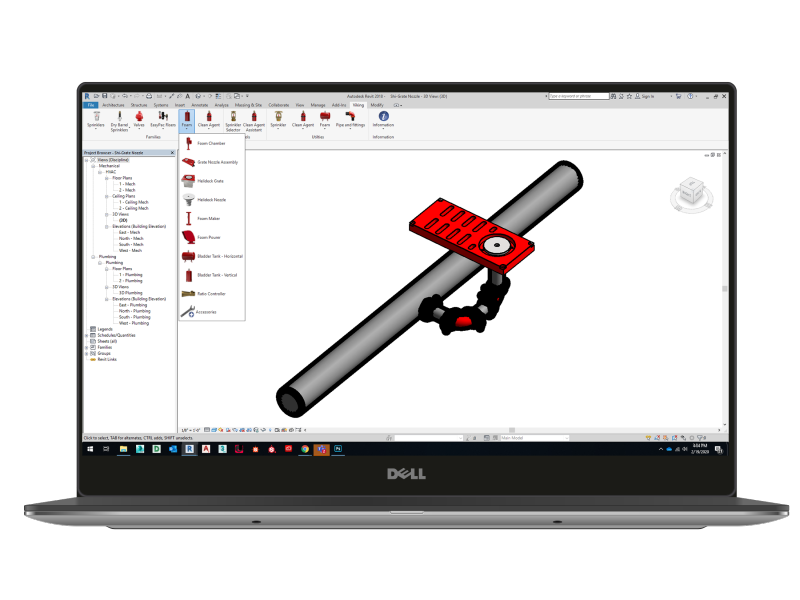 Design and calculate a clean agent system in Revit®
Viking has integrated our Design Manager clean agent software into Revit®. As a result, you can now design a clean agent system natively in Revit, with complete UL Listed and FM Approved design calculations. A system summary is provided with all required calculations and a complete BOM. Changes to the model? No worries, a clean agent project can be saved and updated later, should there be any changes to the Revit® model.
Ready to speed up your workflows in Revit®?