Sprinkler Selection Revit® Tool
In addition to the innovative Clean Agent Assistant, Viking Tools for Revit® offers additional tools and utilities to improve your workflows. Need help finding the right Viking sprinkler family for your project? This Revit tool brings the functionality of Viking's online Sprinkler Selector into Revit®.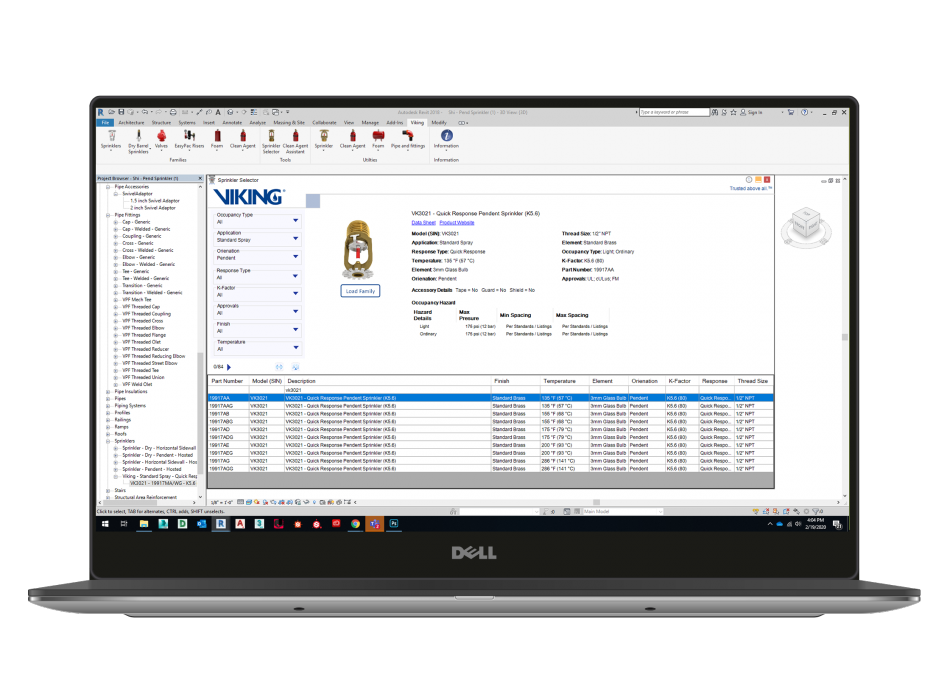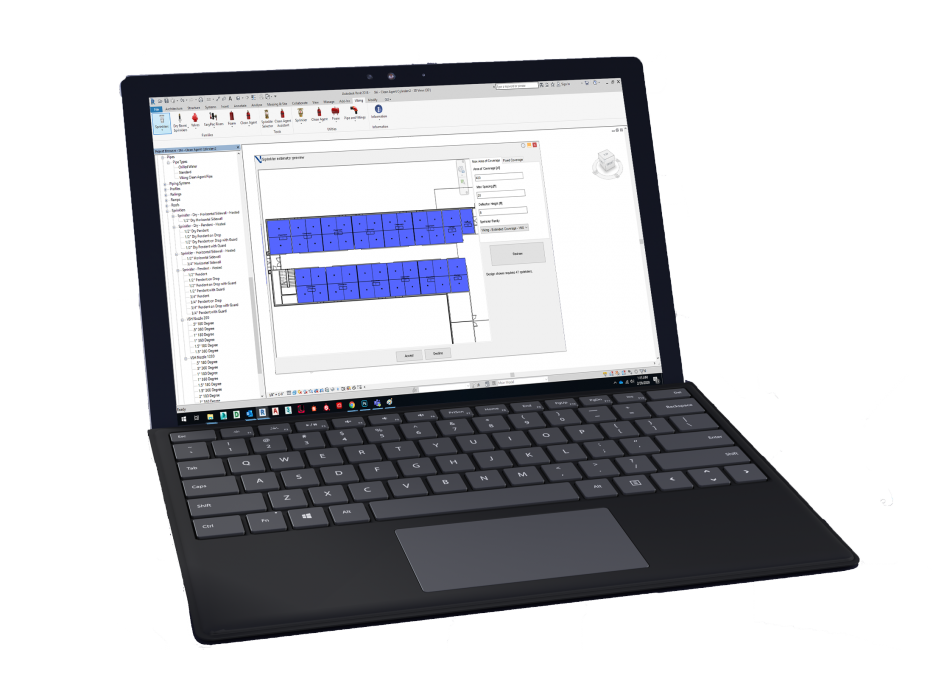 Sprinkler Estimator
Viking Tools for Revit® also allows you to quickly estimate the number of sprinklers needed to protect a given room or space in your Revit® model. After a given sprinkler family is loaded into the project, you simply need to select a room or a space and this tool will automatically space the sprinklers. Don't have a room or a space defined? No worries, this tool includes other ways for you to manually define areas in the model. This efficient tool also allows you to toggle on/off the ability to view the sprinklers' coverage areas.
Foam Grate Nozzle Connector
If you are designing a foam fire protection system for an aircraft hangar using Viking's exclusive Grate Nozzle system, we've created a Revit® tool to allow you to quickly connect the Grate Nozzle to the trench piping. Just another example of how Viking is focused on finding solutions for every detail of your Revit® workflows.
Ready to speed up your workflows in Revit®?