UL Listed and FM Approved Calculations
Viking's new Clean Agent Assistant (CAA) integrates our existing MX Design Manager software into Revit®. As a result, you can now design a complete clean agent system natively within Revit®, including all required UL Listed and FM Approved design calculations. A system summary is generated with all calculation outputs and a Bill of Material for your system. CAA projects can also be saved and updated later should there be any changes to the Revit® model.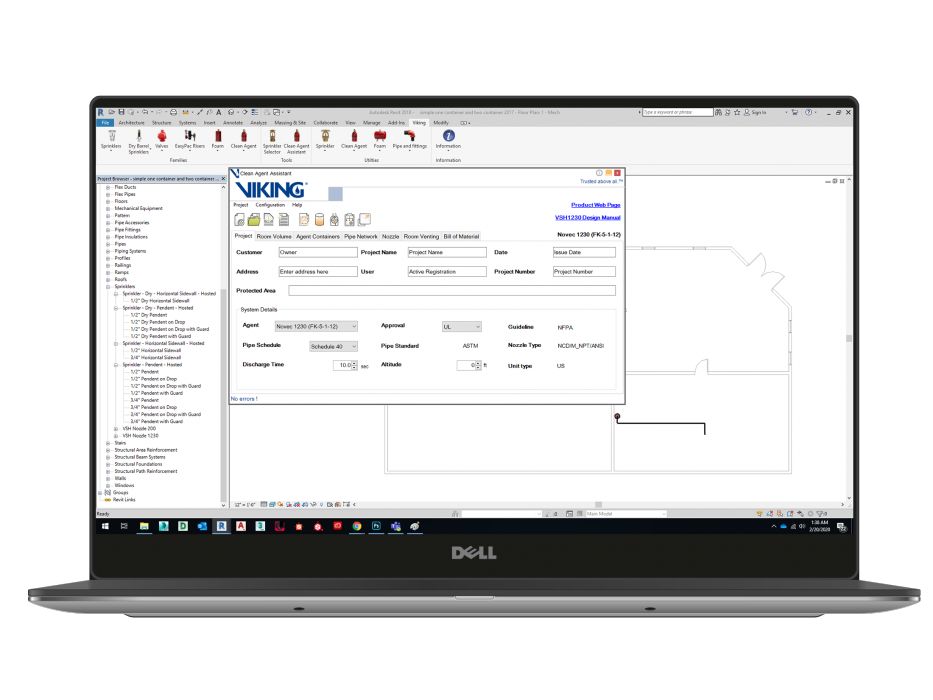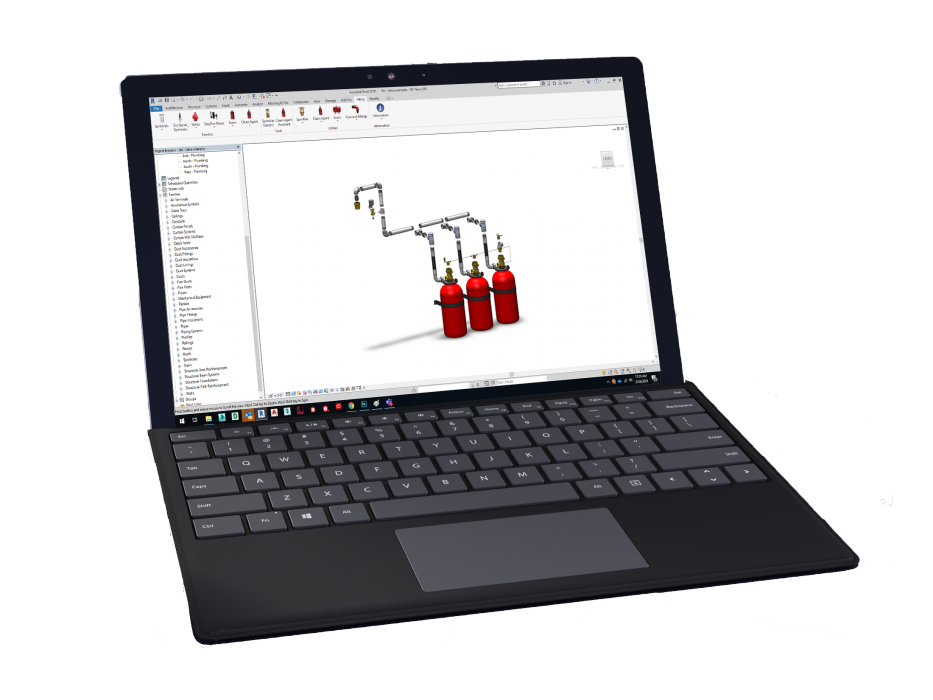 Calculate Agent and Cylinder Quantity
The CAA wizard guides you through all of the necessary steps of designing a complete clean agent fire suppression system in Revit®. After selecting the space to protect in your model, CAA extracts the volume and calculates the amount of agent required.  The size and number of cylinders is also automatically determined. CAA's manifold creation tool can then automatically create the cylinder manifold and allow you to conveniently place it in the Revit® model.
Nozzle Layout and System Piping
After placing the containers in the model, the CAA wizard estimates the number of nozzles required. You then simply place the nozzles and draw pipe to connect the nozzles to the cylinder(s), and you are ready to calculate. If issues are encountered in the calculations, CAA automatically identifies and flags the issue allowing you to make changes and then re-calculate the system.